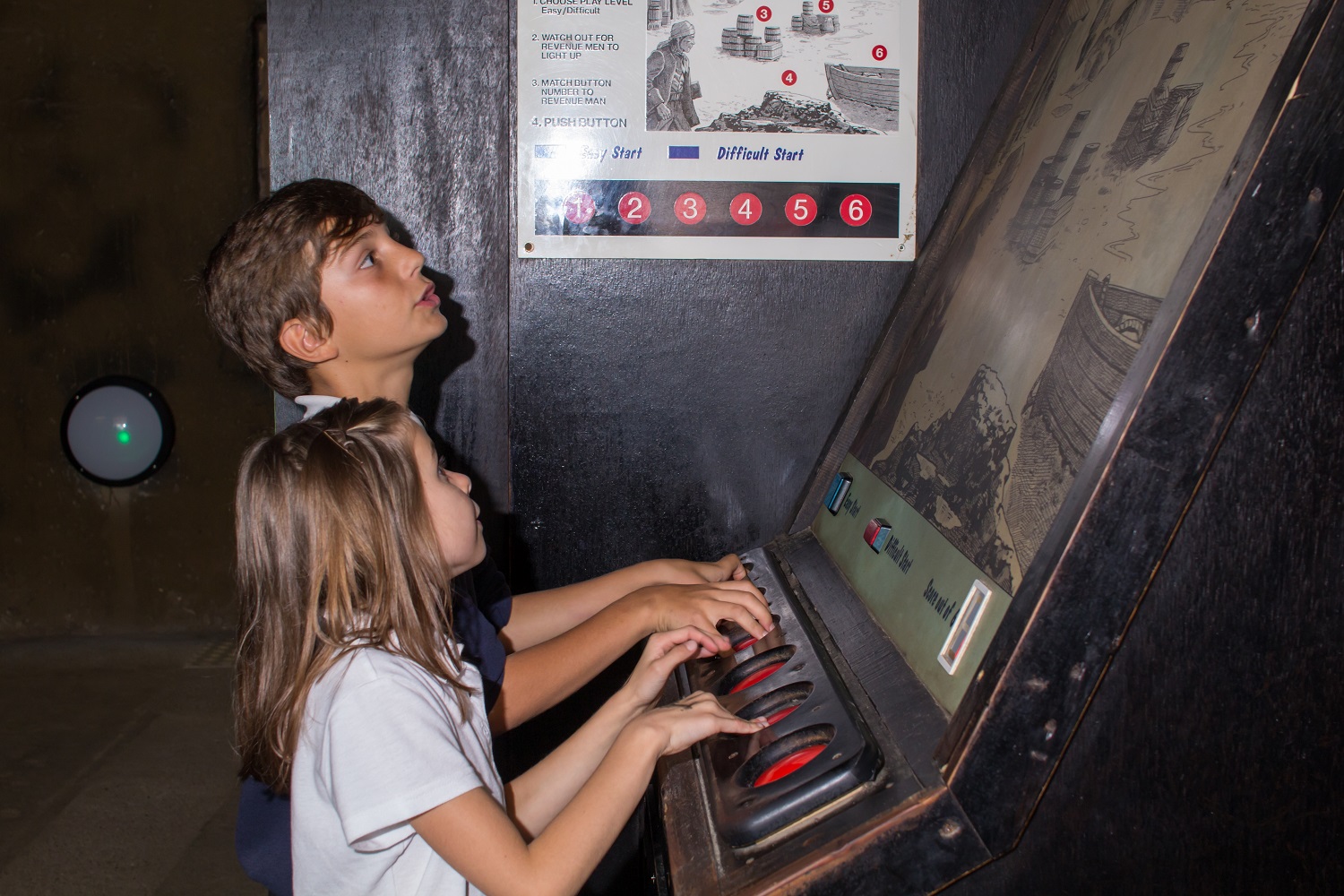 Update 1/8/2022: Please note that due to large numbers of visitors, we do not accepting bookings over the course of the summer holidays (running until 31st September 2022)
Smugglers Adventure and Hastings Castle & 1066 Story are uniquely placed in the heart of the largest beach launched fishing community in the UK providing a wealth of educational material for children of all key stages.
A school visit to the attractions takes children on a journey through time, transporting them back hundreds of years.
For just £6.15 a child at Smugglers Adventure or £3.95 a child at Hastings Castle, your school can enjoy a great educational day out.
With the two attractions in close proximity, we offer a great combined rate for the trips of just £8.85 a child.
An educational trip to has so much to offer:
Free teacher familiarisation visit
Free teacher places based on the following ratios:

1:4 Nursery Groups
1:6 Primary Education
1:10 Secondary Education
To find out more and make a booking please contact our friendly team on 01424 422 964 or via email on [email protected]