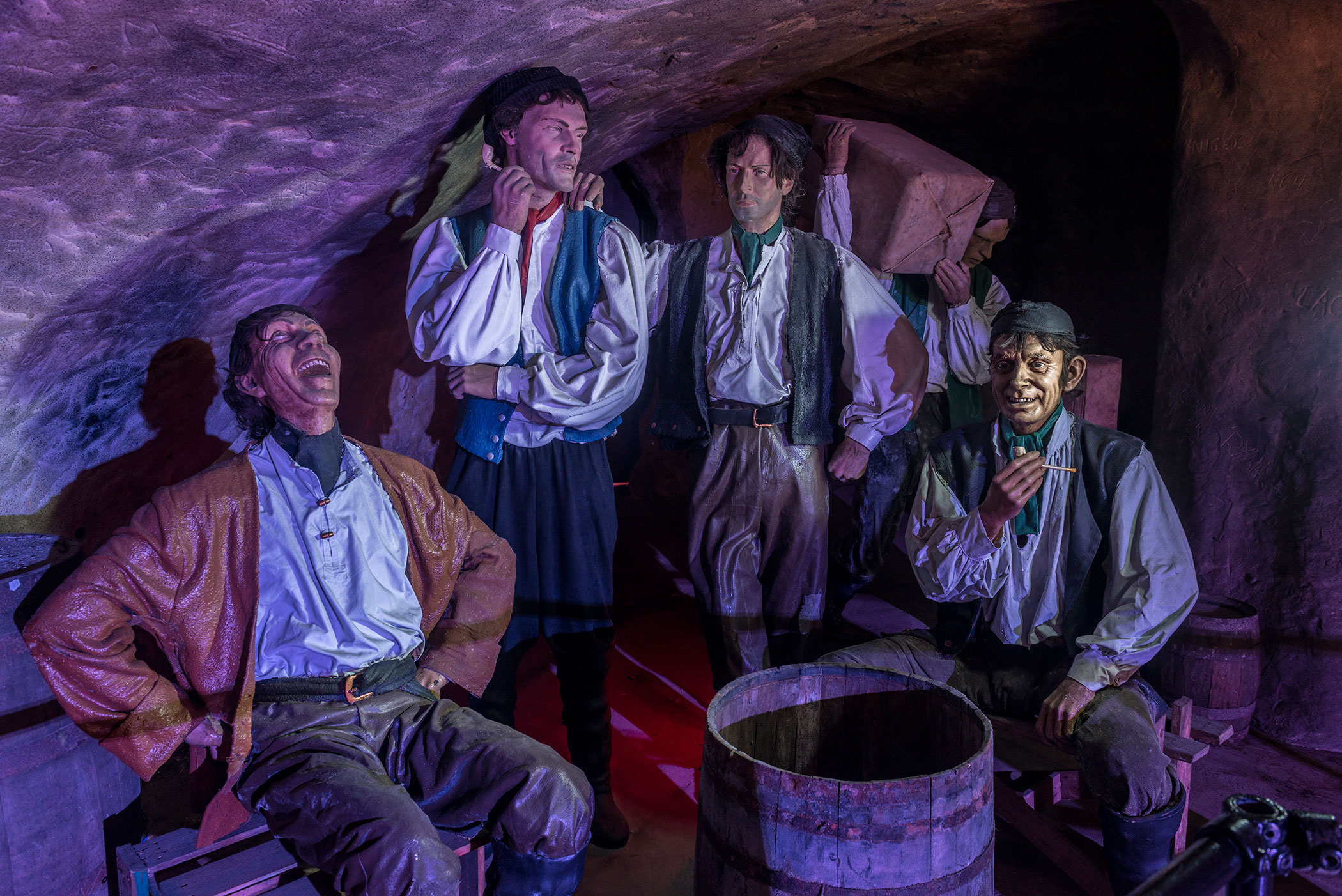 Smugglers Adventure and Hastings Castle are great locations for your next group visit.
We offer competitive discounts for groups of 15 or more booking in advance.
For just £8.25 per student at Smugglers Adventure or £5.00 per student at Hastings Castle, your group can enjoy a great educational day out.
With the two attractions in close proximity, we offer a great combined rate for the trips of just £11.00 per student.
An group trip to has so much to offer:
Free leader pack with maps, quizzes and information
Video shows in English, French and German at Hastings Castle and Smugglers Adventure
Smugglers Adventure offers an all weather visit
1:10 free leader ratio
Alternatively book a 3 in 1 group ticket – Smugglers Adventure, Hastings Castle and Hastings Aquarium for £16.25 per student.
We also offer Smugglers Adventure and Hastings Aquarium combined for £13.75 per person.
To find out more and make a booking please contact our friendly team on 01424 422 964 or via email on [email protected].
There is a 15 person minimum on school or group bookings.
| | |
| --- | --- |
| Smugglers Adventure Only | £8.25 per head |
| Hastings Castle Only | £5.00 per head |
| Combi Ticket – Smugglers Adventure & Hastings Castle | £11.00 per head |
| Combi Ticket – Smugglers Adventure & Hastings Aquarium | £13.75 per head |
| Combi Ticket – Smugglers Adventure & Hastings Aquarium & Hastings Castle | £16.25 per head |
| Teachers / Leaders | Free – Subject to student / leader ratio) |