Take a step back in time and discover the history of Britain's first Norman castle – built by William the Conqueror in 1067.
Built in the immediate aftermath of the Norman invasion, the Normans took advantage of the hill that overlooked the port of Hastings and erected their prefabricated wooden fortress – to be rebuilt in stone following the Conquest.
The ruins you can see today are only half of the original structure; the castle's south wall and keep were lost to the sea whilst remains of the east gate and east wall – which served as the foundation for the two towers, can still be seen. Come and wander through the ancient castle grounds, and don't forget to explore the whispering dungeons and the remains of the chapel too!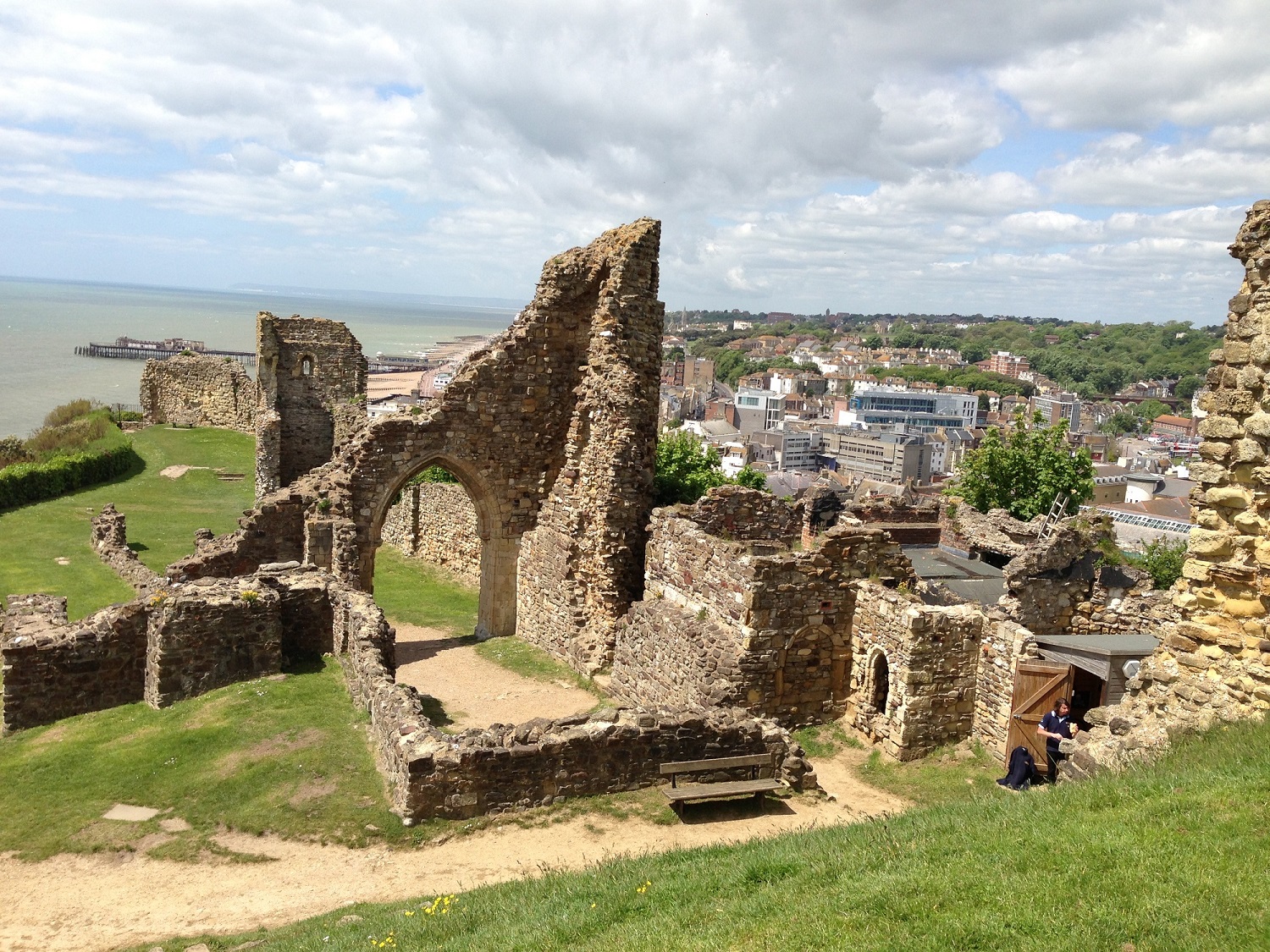 Let us take you on a journey from 1066 right up to the the present day. You'll learn how the Battle of Hastings unfolded in the medieval siege tent-style theatre! We also show an exciting and educational 20-minute program called The 1066 Story, covering topics from the Conquest to the history of the castle through the centuries.
Get ready to have your breath taken away. Hastings Castle sits on top of the West Hill overlooking the old town of Hastings and enjoys panoramic seaside scenes. Once situated for the perfect vantage point to protect the coastline, but now offering incredible views for visitors to enjoy.
Whatever your age, Hastings Castle is a fun and fascinating day-out for all of the family!